Why you should support us
---
It's been 18 months since we moved into the Édifice Wilder – Espace danse, a strategic and privileged location for showcasing contemporary dance in Montréal right in the heart of the Quartier des spectacles. Many thanks to you for being instrumental in making this move possible!
Your contribution is essential in ensuring that this space stays bustling with artistic activity. It helps us continue doing what we do best: supporting artists and choreographers both new and tenured by assisting them as they create ever more relevant and significant choreographic works.
There is no such thing as a small donation!
Whether you donate $10 monthly or $1000, your generosity will help us make this new building a breathtaking and spectacular home for contemporary dance.
Eager to make your first contribution, renew your support or increase your involvement? Our Donnez Dansez campaign makes it easy. You can even join our monthly donation program.
Your donations facilitate extended artistic residencies for choreographers and make co-production investments possible. They raise the quality of the pieces performed in our three theatre spaces, allowing them to have a greater impact on the public and even to gain recognition internationally.
Become an agent of change:
contribute to the vitality of contemporary dance in Quebec!
Thank you in advance for your generosity.
About your donation
---
It will support the artistic projects of local artists
It will offer a high quality artistic education for the younger generation
It will support the presentation of the most innovative and resonant work
It will make contemporary dance more accessible to a vast public

ABOUT TANGENTE
Tangente has been a major figure in contemporary dance since 1980. Forerunner of young artists and new tendencies, year after year Tangente offers innovative and imaginative programming. Every performance is a journey of discovery to remarkable choreographic experimentations at the meeting point of artistic disciplines.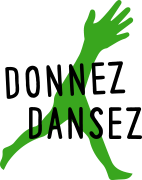 Leave your mark in history and find your name among those that will be inscribed on the Wilder building with a donation of $1250 or $5000
You can offer $10, $25, $100 or any amount of your choice
Endow our furniture or one of the new spaces and find your name inscribed there for the next 5 years! from 95$ to 5000$
Contact
---
1435 De Bleury street #1.201.
Montréal, Québec H3A 2H7
Canada
Donor wall of the campaign
---
Lorraine Berthiaume
Alejandro de Leon
Lise Poulin
Clément Rajotte
Antoine Baril
Jacques England
David Rancourt
Emmanuelle Choquette
Sylvie Fortin
Pia Savoie
Linda Tweddell
Amélie Aumont
Jean Fredette
Lucie Nadeau
Pierre Paquin
Pierre-Étienne Caza
Caisse Desjardins de la Culture
Alain Bond
Olivier Tremblay
Audrey Guardia
Roger Hobden
Christian Lalumière
Florence Junca-Adenot
Sylvie Lavoie
Laurence Wegscheider
Michel F. Côté
Sylvie Pinsonneault
France Geoffroy
Danielle Goulet
Gaëtan Hénault
Bernard Lagacé
Marie Tourigny
Yan Romanesky
Amélie Gauthier
Mélanie Benchetrit
Samuel Mathieu
Serge Brouillette
Eva Bild
Linda Rabin
Guy Cools
Khosro Berahmandi
Nicole Harbonnier-Topin
Stéphanie Hinton
Vincent de Repentigny
Louise Matte
Axelle Munezero
Caroline Ohrt
André Pellerin
Karen Roumégoux
Isabelle Scarfo
Miriam Ginestier
Delphine Véronneau
Ian Yaworski
Damien Siles
Patrice St-Amour
Annie-Claude Beaudry
Michel Jarry
Jean-Marc Côté
Hélène Langevin en l'honneur de James Saya et Ken Roy
Laurence Orillard
Fortier Danse-Création
Izabella Marengo
Anne-Sophie Gagnon
Pierre Doyon
Monique Savoie
Jim Krieger
Talar Agopian
Jacques Landry
Hugo Roberge
Katie Ward
Olivier Bertrand
Lynda Gaudreau
Sarah Dell'Ava
Pierrette Robitaille
Martin Faucher
Fondation famille Benoît
Bernadette Ska
Jean-Marie Van Der Maren
Patrice Vaillancourt
Jean-François Trépanier
François Roy
Wendy Reid
Cecil Rabinovitch
Nathalie Quesnel
Silvy Panet-Raymond
Mamata Niyogi-Nakra
Stéphane Mailhot
Succession de Madame Ruth Kanin
Donald G. Lewis
Daniel Léveillé
Simon Lemire
Stéphane Labbé
Stéphane Gladyszewski
Amina N. Gerba
Florence Figols
Geneviève Désilets
Julie Deschênes
Dena Davida
Louise Davey
Guillaume Bisaillon
Thank you for your generosity towards contemporary dance creation